Episodes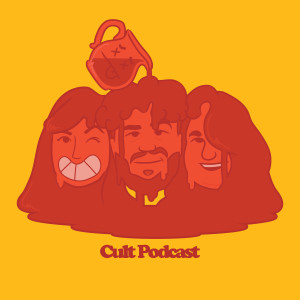 Tuesday Jun 21, 2022
Tuesday Jun 21, 2022
We're back this week with another installment on Joseph Smith, Mormonism's papi. Join Paige as she takes Mando through his journey to full-fledged flim-flam man. Also, here the dramatic and courageous story of how Mando almost burnt down his house. Yikes!
Hey! We're headed to Austin, TX this year for RTX! Come through and join us for an amazing Cult Podcast panel. Tickets are available now at https://bit.ly/CultPodcast just make sure to use code: CultPodcast at checkout!
Also we have a Patreon! [Insert Air Horn Noises Here] If you'd like to donate and join our cult, please visit www.patreon.com/cultpodcast or visit our website and click on the Patreon tab.