Episodes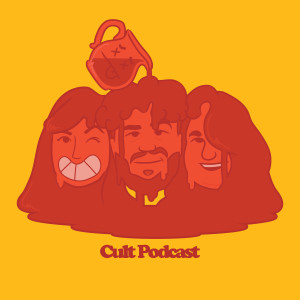 Monday Apr 25, 2022
Monday Apr 25, 2022
We're back with a very goofy, very wild episode this week and joining us is Charlotte McGrath from Ship Hits the Fan! She runs the premier shipwreck podcast and we felt like it was a solid idea to cover one of the cultiest groups in history: pirates. Mix up some grog and hold onto your booty, we're heading out to the high seas!
Follow Charlotte on social media: @Mc_Lotta
Listen to Ship Hits the Fan: link.chtbl.com/shiphitsthefan
Check out Mom's Home wherever you listen to music!
Also, we have a Patreon! [Insert Air Horn Noises Here] If you'd like to donate and join our cult, please visit www.patreon.com/cultpodcast or visit our website and click on the Patreon tab.