Episodes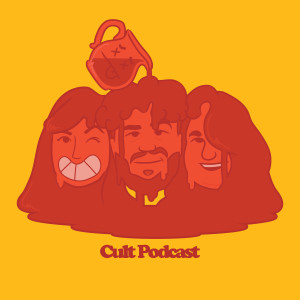 Monday Oct 03, 2022
Monday Oct 03, 2022
It's Mando's week and we're digging into everyone's favorite Bone-lady Grim Reapstress, Santa Muerte. Strap in for a dip into Mexican History and a journey from folk saint to the fastest growing religion in Mexico.
What's your summer fantasy? No matter how you want to get steamy this season, Dipsea has a sexy story for you to indulge in all your fantasies. For listeners of the show, Dipsea is offering an extended 30 day free trial when you go to
dipseastories.com/cultpod
Also we have a Patreon! [Insert Air Horn Noises Here] If you'd like to donate and join our cult, please visit www.patreon.com/cultpodcast or visit our website and click on the Patreon tab.