Episodes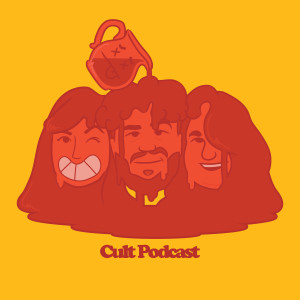 Monday Aug 14, 2023
Monday Aug 14, 2023
We're back! After two long weeks of pretty mid problems, we're back! Tune in this week to get an update o us, cult-focused TV shows, and more insight into the Hare Krishna through a very special (and potentially illegally obtained) movie!
Also we have a Patreon! [Insert Air Horn Noises Here] If you'd like to donate and join our cult, please visit www.patreon.com/cultpodcast or visit our website and click on the Patreon tab.
And also, Horror Virgin is doing a live show in LA! Get your tickets here and don't miss out on seeing Paige live!